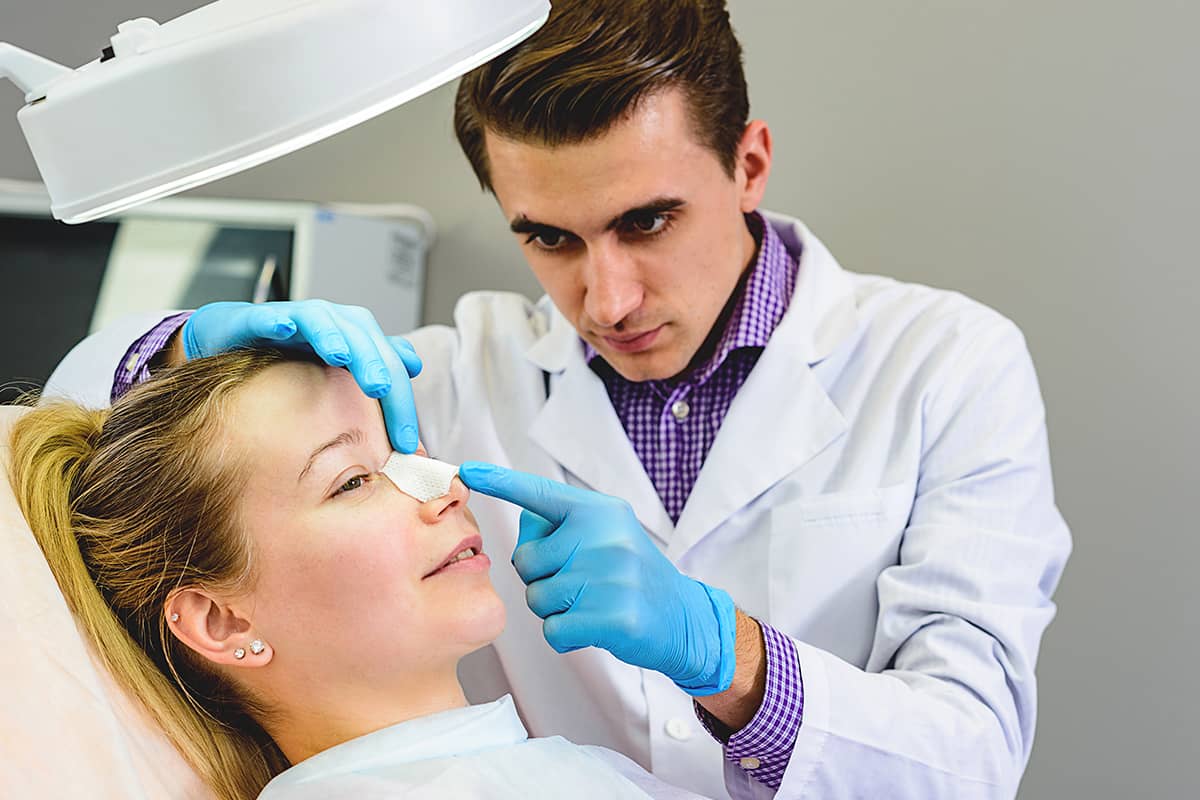 Rhinoplasty, also known as a nose job, is a popular cosmetic surgery procedure that involves altering the shape, size, or structure of the nose to improve its appearance. While many people are satisfied with the results of their previous surgery, some may require revision rhinoplasty surgery to address any unsatisfactory outcomes, such as asymmetry, breathing difficulties, or unwanted side effects.
A rhinoplasty revision specialist is a highly trained and experienced plastic surgeon who specializes in correcting the mistakes or complications of a previous rhinoplasty. Choosing the right rhinoplasty revision specialist is crucial to ensure that you receive the desired outcome, avoid further complications, and minimize the risk of dissatisfaction. These are some critical things to look out for when choosing a revision rhinoplasty specialist.
APBS Board Certification
Board certification is a significant indicator of a specialist's qualifications, extensive experience, and expertise. The American Board of Plastic Surgery (ABPS) is the only board recognized by the American Society of Plastic Surgeons (ASPS) and the American Medical Association (AMA) to certify plastic surgeons in the United States.
Make sure that your rhinoplasty revision specialist is certified by the ABPS and has completed an extensive training program in facial plastic surgery, including rhinoplasty revision. Additionally, look for a specialist who has completed additional training or courses in rhinoplasty revision specifically.
Experience and Expertise in Revision Rhinoplasty Procedures
Rhinoplasty revision surgery is a complex and challenging procedure that requires specialized skills, knowledge, and experience. Choosing a revision rhinoplasty surgeon with a proven track record of successful outcomes and a high level of expertise is essential.
Check their portfolio of before-and-after photos, ask for references or testimonials from previous patients, and read online reviews to gauge their level of experience and expertise. It's also essential to find out how many rhinoplasty revisions they perform each year and what percentage of their practice is dedicated to rhinoplasty revision.
Communication Skills and Rapport
Secondary rhinoplasty is a personal and emotional experience, so it's important that you feel comfortable and trust your specialist. A good rhinoplasty revision specialist listens to your concerns, answers your questions, and explains the procedure, risks, and benefits in a clear and concise manner.
The specialist you choose should also be able to provide you with realistic expectations and be willing to discuss alternative options if necessary. It's essential to choose a specialist who you feel confident communicating with and who respects your wishes and goals.
Safety and Quality of Care
Choosing a rhinoplasty revision specialist who prioritizes safety and quality of care is crucial to minimize the risk of complications and ensure a successful outcome. Your specialist should use state-of-the-art equipment and technology, follow strict sterilization and infection control protocols, and adhere to strict safety and quality standards.
Besides offering the latest technology and adhering to the highest safety standards, the practitioner should also have a clear and comprehensive follow-up and aftercare plan to monitor your progress and address any concerns or issues that may arise. Care shouldn't end when the surgical procedure is over.
Customized Approach
Rhinoplasty revision is a unique and individualized procedure. Every revision rhinoplasty patient has different needs and desired outcomes. Therefore, the specialist you choose should offer a customized approach that takes into account your particular facial features and aesthetic goals.
Your rhinoplasty revision specialist should take the time to understand your specific needs and expectations. They should also create a customized treatment plan that takes into account your anatomy, skin type, and overall health. Finally, they should use advanced technology and techniques to create a natural and harmonious result that enhances your overall facial balance and beauty.
Before and After Photos
Before and after photos are a great way to get an idea of the results that a rhinoplasty revision specialist can achieve. Look for photos of patients who have undergone similar procedures to the one you are considering. This can give you an idea of the type of results you can expect and help you make a more informed decision.
Most rhinoplasty revision specialists have a website with before and after photos, you can peruse through. Don't be afraid to reach out and ask for images of people who may have gone through a similar experience as you. A reputable doctor is always happy to provide examples of previous procedures, especially any procedures that are related to yours.
Availability and Accessibility
Availability and accessibility are two other key factors to look for. You should search for a doctor who is easy to reach, has a flexible schedule, and is available to answer your questions and concerns both before and after the procedure.
Additionally, it is important to look for a doctor who has a state-of-the-art rhinoplasty facility and a team of experienced medical professionals who can provide the highest level of care and support. You may also want to choose a specialist who is close to your location to make it easier for you to attend follow-up appointments.
Reputation
Trust and credibility are critical when it comes to choosing the right practitioner. A specialist with a good reputation is likely to have more experience in rhinoplasty revisions, which means they are likely to have a better understanding of the complexities of the procedure and how to achieve the best results.
When researching reputable revision rhinoplasty experts, look at online patient testimonials. If you need more input, reach out to former patients and ask about their experience and level of satisfaction with the procedure, and level of communication. You can also look at the practitioner's standing in the medical community as another indicator of their reputation.
Cost
The cost of rhinoplasty revision can vary greatly depending on the complexity of the procedure and the experience of the specialist. It is important to choose a rhinoplasty revision specialist who offers competitive pricing. But keep in mind that the cheapest option may not always be the best. Consider the experience and qualifications of the specialist when evaluating the cost of the procedure.
During your revision rhinoplasty consultation, the specialist should be able to provide you with a quote for the approximate costs of your particular revision procedure. They should also be able to advise you on whether insurance will cover some or any of the costs and discuss payment options with you.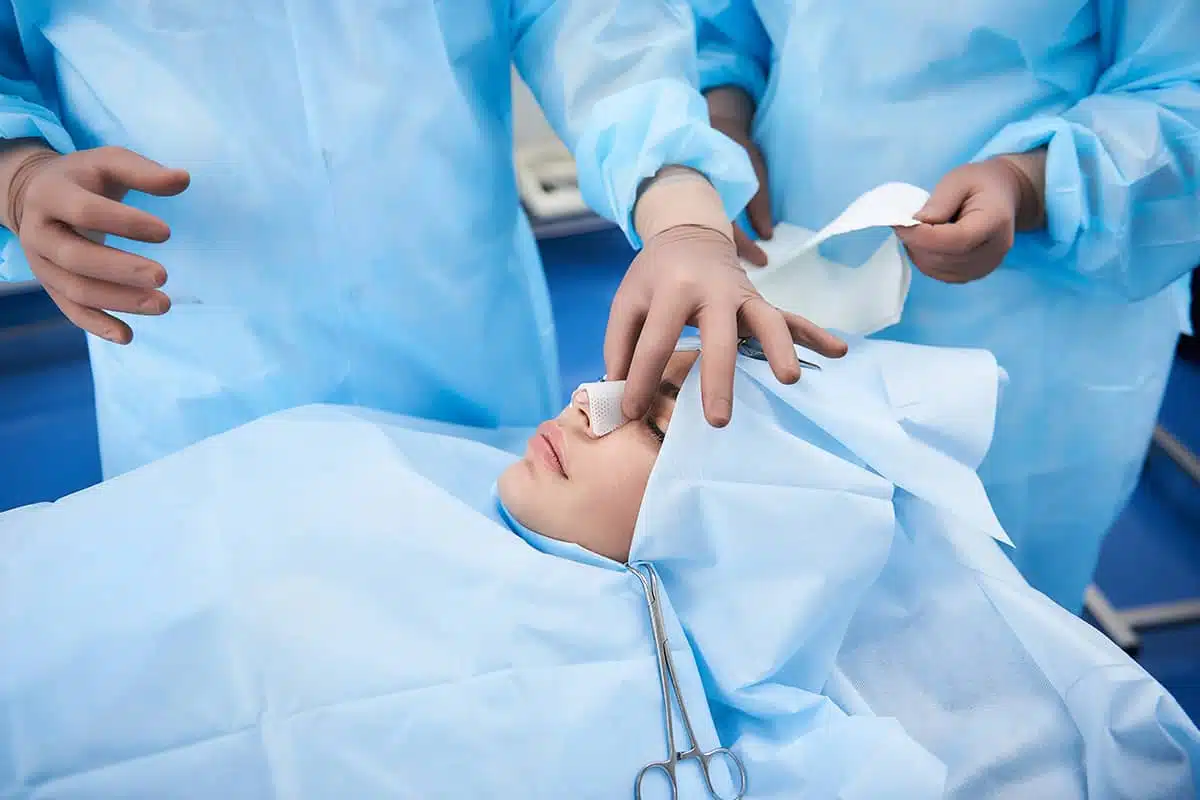 Why Choose Becker Rhinoplasty Center?
Becker Rhinoplasty Center is the leading revision rhinoplasty practice in New Jersey, with locations in Sewell and Voorhees. The center is led by Dr. Daniel G. Becker, who is a highly skilled and experienced facial plastic surgeon specializing in rhinoplasty.
Dr. Becker is the Founder and Medical Director of the Becker Rhinoplasty Center, as well as a Clinical Professor in the Department of Otorhinolaryngology-Head and Neck Surgery at the University of Pennsylvania. He has performed thousands of rhinoplasty procedures and has a reputation for delivering excellent results.
Board-certified plastic surgeon Dr. Becker and his team take a patient-centered approach to care, ensuring that each patient receives customized and personalized treatment that meets their unique needs and goals. In addition, they use the latest surgical techniques and equipment to ensure that each patient receives the best possible outcome.
If you are interested in revision rhinoplasty in New Jersey, you can contact the Becker Rhinoplasty Center here or call 856-589-6673 to inquire about the procedure and book a revision rhinoplasty consultation.