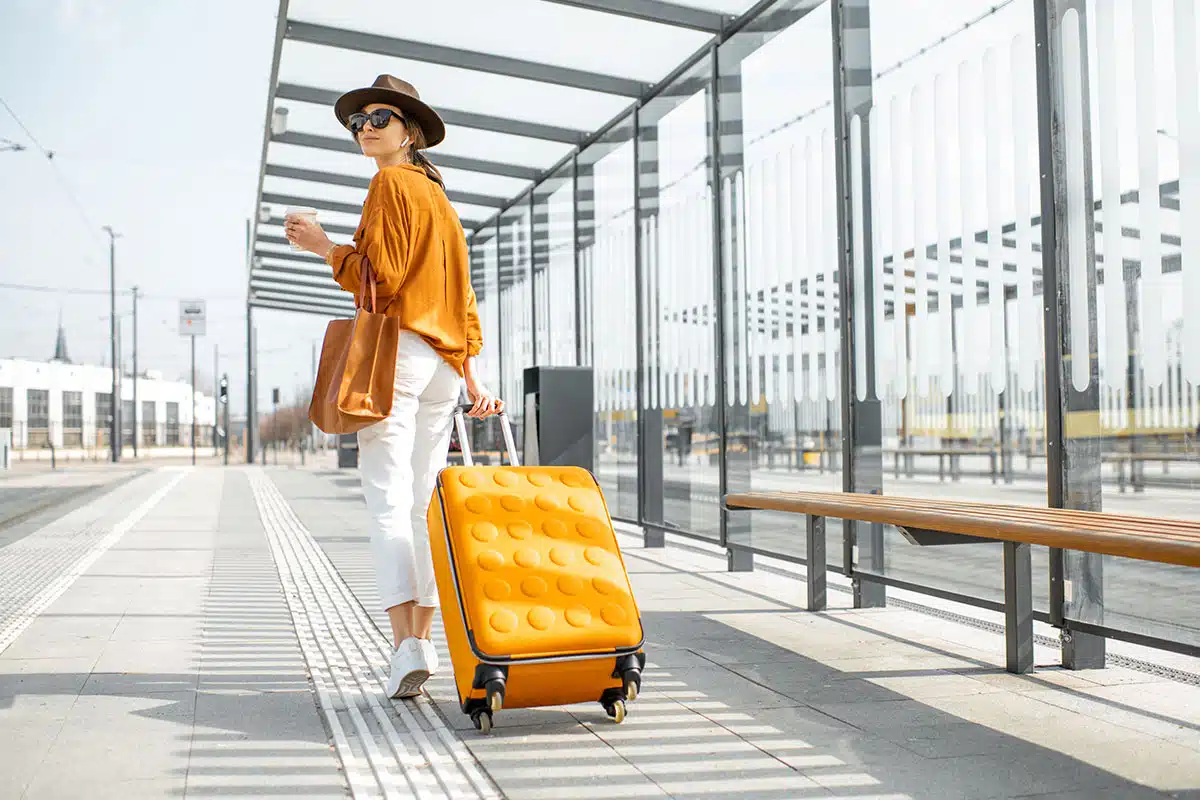 A nose job (rhinoplasty) is a surgery that alters the size and shape of the nose. While it's a common procedure, patients often have questions about the recovery process, particularly when it comes to air travel.
This guide provides a comprehensive look at the considerations and precautions when flying after rhinoplasty.
Risks to Consider Before Flying After a Nose Job or Any Cosmetic Surgery
After a rhinoplasty procedure, it's crucial to understand the potential risks associated with flying. These risks can be exacerbated by the changes in cabin pressure and air quality on an airplane.
Bleeding
Postoperative bleeding is a common side effect after rhinoplasty surgery. Changes in cabin pressure during a flight can cause minor bleeding in the nasal passages. This condition could likely worsen due to factors, such as changes in air pressure or sinus issues, especially in the initial days post-surgery.
It's important to have a clear understanding of how to manage this risk. This includes the use of nasal sprays, particularly saline sprays, and avoiding strenuous activities like heavy lifting and cardio exercises.
Swelling
Because the body must repair tissue damage, swelling inevitably occurs during recovery from major operations such as rhinoplasty. However, factors such as air travel, pressure on board, and an increase in sinus pressure can make swelling worse. This could potentially increase the risk of long-term swelling and excessive scar tissue formation.
It's advisable to wait until the swelling has subsided before considering air travel. This typically means waiting for a couple of weeks after surgery, but the exact recovery time may vary depending on the extent of the nasal surgery and individual healing process.
Nausea
Even though nausea is a common concern after any surgical procedure, it can be more pronounced with air travel. The combination of post-surgery medications, changes in cabin pressure, and the motion of the airplane can all contribute to feelings of nausea.
It's recommended to have appropriate medication on hand during the flight to manage this risk, such as over-the-counter medication or a prescription by your rhinoplasty surgeon. It's also advisable to avoid heavy meals before the flight and to stay well-hydrated to help mitigate feelings of persistent nausea.
Consider Timing Your Rhinoplasty Procedure
If you have travel plans, consider the timing of your rhinoplasty procedure. Generally, it is advisable to wait for a minimum of one week before going on a flight following a rhinoplasty procedure. However, this can vary depending on your individual healing process and the extent of your surgery.
Optimally, you should postpone any travel plans until you've fully recovered and returned to your usual routine, which generally occurs approximately three to four weeks after the procedure.
Preparing for Your Air Travel After Rhinoplasty Surgery
Proper preparation can help you manage the potential risks and discomfort associated with air travel after rhinoplasty. This includes consulting with your rhinoplasty surgeon, taking precautions to minimize swelling, and packing essential items for your comfort during the flight.
The healing process after any surgical procedure, particularly a rhinoplasty procedure, can be delicate, and air travel can introduce additional challenges, such as the risk of infection.
Consult with Your Rhinoplasty Surgeon Before Traveling
Before making any travel plans, consult with your rhinoplasty surgeon. They can provide specific advice based on the extent of your surgery and your recovery progress.
This can include recommendations on when it's safe to travel, what medications to take, and how to manage potential discomfort during the flight.
Rhinoplasty surgeons are experienced in dealing with postoperative instructions and can provide you with the necessary contact details for follow-up care while you're away.
Take Precautions to Minimize Swelling
Flying after rhinoplasty requires careful planning to minimize post-surgery swelling and to ensure a comfortable and safe journey.
Elevating your head during the flight can work wonders. Using an extra pillow or cushion will help maintain a position that discourages excessive blood flow to the nose, thereby reducing the risk of swelling.
In addition, applying cold compresses or ice packs gently to your cheeks can aid in diminishing swelling around the surgical site. Just remember to wrap the ice pack in a cloth to prevent direct skin contact.
Finally, steer clear of lifting heavy luggage or excessive bending, as they can increase blood flow to the face, possibly worsening swelling.
By integrating these precautions into your postoperative routine, you can take proactive steps to minimize swelling and ensure a more comfortable experience when flying after rhinoplasty.
Stay Hydrated During the Flight
Staying hydrated is crucial when flying after a rhinoplasty procedure. Air travel can cause dehydration, which can lead to an increase in swelling and discomfort during the recovery period.
Drinking plenty of water before and during the flight is advised. It's also recommended to avoid alcohol and caffeine as they can contribute to dehydration.
Using nasal sprays such as saline nasal spray can alleviate discomfort in the nasal passages and minimize the risk of postoperative bleeding. This is particularly important in the days after surgery when the risk of complications can increase due to lack of hydration.
Be Mindful of Cabin Pressure Changes
Cabin pressure changes during takeoff and landing can cause discomfort and increase sinus pressure. This could lead to increased swelling and pain in the nasal region, mostly the week after surgery.
To alleviate discomfort caused by pressure changes, consider using a nasal decongestant or chewing gum during the flight. These measures can help manage air pressure and reduce the risk of blood clots and other complications associated with rhinoplasty surgery.
Pack Essential Items for Comfort
Packing essential items for comfort during the flight can make the journey more bearable, especially while you're recovering from a nose job. These items may include a nasal spray to keep the nasal passages moist, a neck pillow for support, chewing gum, and any prescribed or over-the-counter medication for pain or nausea.
Follow Postoperative Instructions Carefully
Following your surgeon's postoperative instructions is crucial after rhinoplasty to ensure proper healing. Be sure to consult your surgeon about when it's safe to fly based on your swelling, bruising, and overall recovery progress.
Understand that pressure changes during the flight can cause discomfort. Take precautions like staying hydrated, avoiding strenuous activity, and packing items to make your flight comfortable.
Following directions in regard to wound care and medication, while limiting certain activities during your recovery is especially important. Careful adherence to post-op instructions will help minimize risks and support the best possible outcome.
To learn more about the rhinoplasty recovery process, Dr. Becker offers rhinoplasty education for his patients.