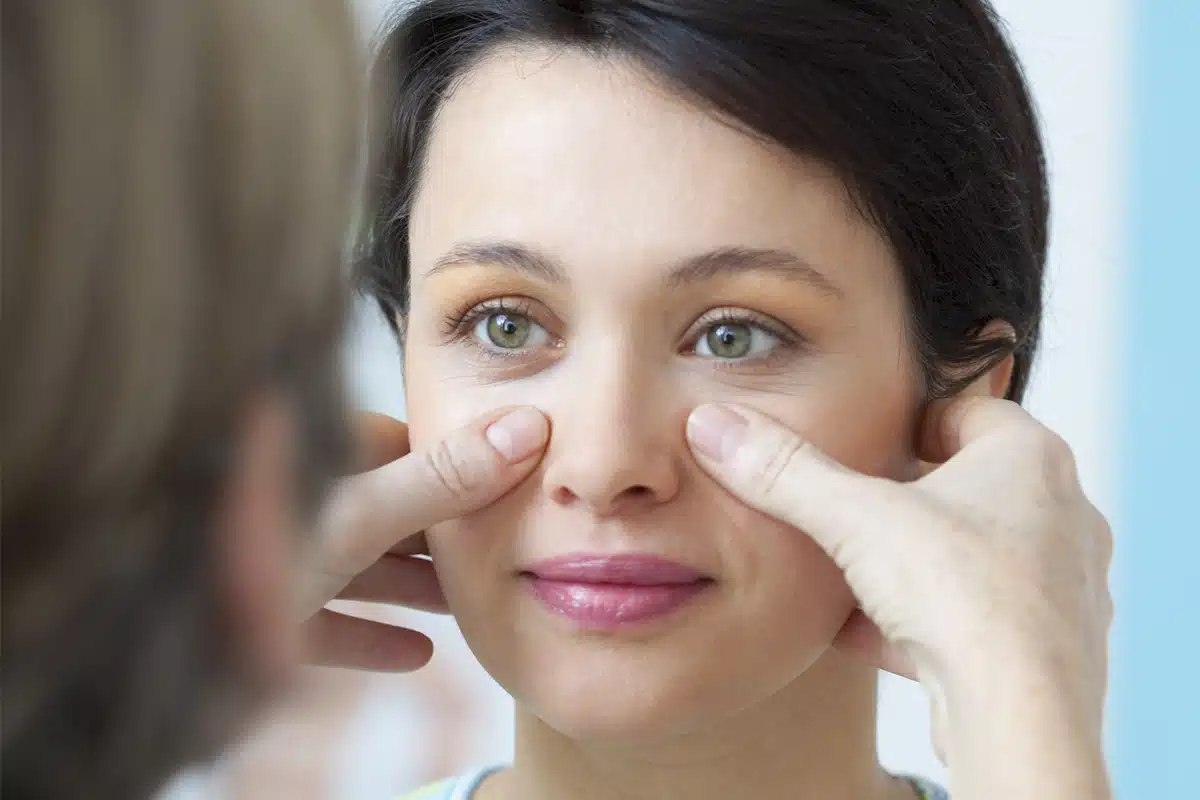 Rhinoplasty, commonly referred to as a nose job, is a surgical procedure that reshapes or resizes the nose. It is a common belief that this procedure can only be performed under general anesthesia. However, advancements in medical technology and techniques have made it possible to perform rhinoplasty without general anesthesia. Awake Rhinoplasty, a relatively new type of rhinoplasty, is performed under local anesthesia, with the patient awake and responsive. This method not only shortens recovery time but also improves surgical outcomes.
Types of Anesthesia Used in Rhinoplasty
There are three primary types of anesthesia that can be used during a rhinoplasty procedure: local anesthesia, IV sedation, and general anesthesia. The complexity of the cosmetic surgery, the patient's comfort, and the preference of the surgeon are factors that determine the choice of anesthesia.
Local Anesthesia
Local anesthesia has become an increasingly popular choice for anesthesia during rhinoplasty surgery due to its numerous benefits. The reduction of blood loss during the procedure is a major advantage of utilizing local anesthesia. The constriction of blood vessels in the area helps minimize bleeding, which can lead to a smoother surgical process and a lower risk of complications such as blood clots.
Local anesthesia involves numbing a specific area of the body to prevent pain signals from reaching the brain. In the case of rhinoplasty, local anesthetic injections are administered to numb the face. This method significantly decreases bleeding during surgery, reduces bruising after surgery, and quickens recovery times.
Another benefit of local anesthesia is the decreased risk of issues during rhinoplasty surgery, such as breathing suppression or complications with the airway for breathing assistance. The need for a breathing tube or a breathing machine is eliminated since the patient remains awake and maintains control of their breathing function. This can make the rhinoplasty procedure more comfortable for the patient and allow for a faster recovery time.
When performed by an expert plastic surgeon, local anesthesia can be an excellent option for a variety of types of rhinoplasty, including functional rhinoplasty and Asian Rhinoplasty. The surgeon's skillful dosing of the anesthetic injections ensures that the patient experiences minimal discomfort and that the surgery proceeds smoothly.
IV Sedation
IV sedation, also known as intravenous sedation or twilight anesthesia, is another popular option of sedation for rhinoplasty surgery. This type of anesthesia involves the administration of intravenous medications that help the patient relax while still remaining conscious. The combination of sedation and local anesthesia allows for a painless procedure, ensuring the patient's comfort throughout the surgery.
One of the main benefits of IV sedation is that it provides a pleasant anesthesia experience for the patient. Unlike general anesthesia, which can sometimes lead to grogginess and disorientation upon waking, twilight anesthesia allows for a more comfortable recovery. The patient remains aware of their surroundings and can communicate with the surgical team, which can be particularly reassuring for those who may feel anxious about undergoing surgery.
IV sedation is suitable for various types of rhinoplasty, such as functional rhinoplasty and Asian Rhinoplasty. An experienced anesthesiologist works closely with the rhinoplasty surgeon to ensure that the patient's vital signs are closely monitored, and the correct dose of sedation is administered. This collaboration helps to minimize any potential risks and ensures a safe and successful rhinoplasty procedure.
General Anesthesia
General anesthesia is a state of total unconsciousness. It is typically reserved for longer, more complex procedures. With general anesthesia, the patient is not aware of the procedure and will not remember it afterward. However, it does come with more risks than local anesthesia and IV sedation.
Another type of anesthesia that can be used is narcotic-free general anesthesia. This is an option for patients who prefer to be unconscious during the procedure but have concerns about the use of narcotics. This type of anesthesia involves the use of non-narcotic medications, which are typically administered intravenously.
The decision on the type of anesthesia used during rhinoplasty is made by the facial plastic surgeon in consultation with a specialist anesthesiologist. The anesthesiologist monitors the patient's vital signs, blood pressure levels, and blood oxygen levels throughout the procedure to ensure their safety.
Is Rhinoplasty Without Anesthesia Recommended?
The recommendation for the type of anesthesia used in a rhinoplasty procedure is highly individual and depends on various factors. These include the patient's overall health, the complexity of the procedure, and the patient's comfort level with being awake during surgery.
Awake Rhinoplasty, performed under local anesthesia with or without twilight sedation, can be an excellent option for suitable candidates. It offers several benefits, such as a shorter recovery time, less bleeding, and improved surgical outcomes. However, it's crucial to discuss this option with a rhinoplasty specialist who can provide expert advice based on your specific case.
Every rhinoplasty procedure is unique. The complexity of the surgery and the comfort level of the patient affect the type of anesthesia used during the procedure. For example, a functional rhinoplasty or an Asian Rhinoplasty, which both involve more complex alterations to the nose's structure, might require a different anesthesia option.
An experienced rhinoplasty surgeon who has performed thousands of rhinoplasty surgeries will be able to guide you through the process and ensure that the anesthesia used matches your comfort level and the requirements of your specific procedure. Expert rhinoplasty surgeons, like Dr. Daniel G. Becker, are well-versed in an assortment of rhinoplasty techniques and anesthesia options, ensuring that you receive the best care possible.
Whether you opt for general anesthesia, local anesthesia, twilight anesthesia, or narcotic-free general anesthesia, it's crucial to have a thorough discussion with your surgeon and anesthesiologist. This will help ensure that you are comfortable during your rhinoplasty procedure and have a pleasant anesthesia experience.
Risks of Performing the Rhinoplasty Without General Anesthesia
While Awake Rhinoplasty can offer several benefits, it's essential to be aware of potential risks. One of these risks is the discomfort or anxiety the patient may experience during the procedure. However, this can be effectively managed with twilight sedation, which keeps the patient relaxed and compliant.
Another potential risk is the possibility of movement during the procedure. With general anesthesia, the patient is completely still, but under local anesthesia, there might be a chance of sudden patient movement. This could interfere with the precision of the surgery but can be mitigated by an experienced surgeon.
While local anesthesia numbs the surgical area, it may not completely eliminate all sensations. Some patients might find the sensation of pressure uncomfortable, but this can also be managed effectively by an experienced surgeon.
Why Choosing a Rhinoplasty Specialist for Your Procedure is Crucial
The success of a rhinoplasty, whether performed under general anesthesia or local anesthesia, is largely dependent on the skill and expertise of the surgeon. A rhinoplasty specialist has the necessary training, experience, and knowledge to perform this intricate procedure and manage any potential complications.
A specialist in rhinoplasty, like Dr. Daniel G. Becker, has a deep understanding of the complex anatomy of the nose and has mastered the art of reshaping it to enhance facial harmony. In addition, he is well-versed in the different types of anesthesia and can recommend the best option for you.
Choosing a rhinoplasty specialist ensures that you are in experienced hands, as they understand that every nose is unique and requires a tailored approach. This commitment to individualized care and excellence in surgical outcomes sets rhinoplasty specialists apart. Click here to schedule a consultation with Dr. Daniel D. Becker at a convenient location in Central or Southern New Jersey.