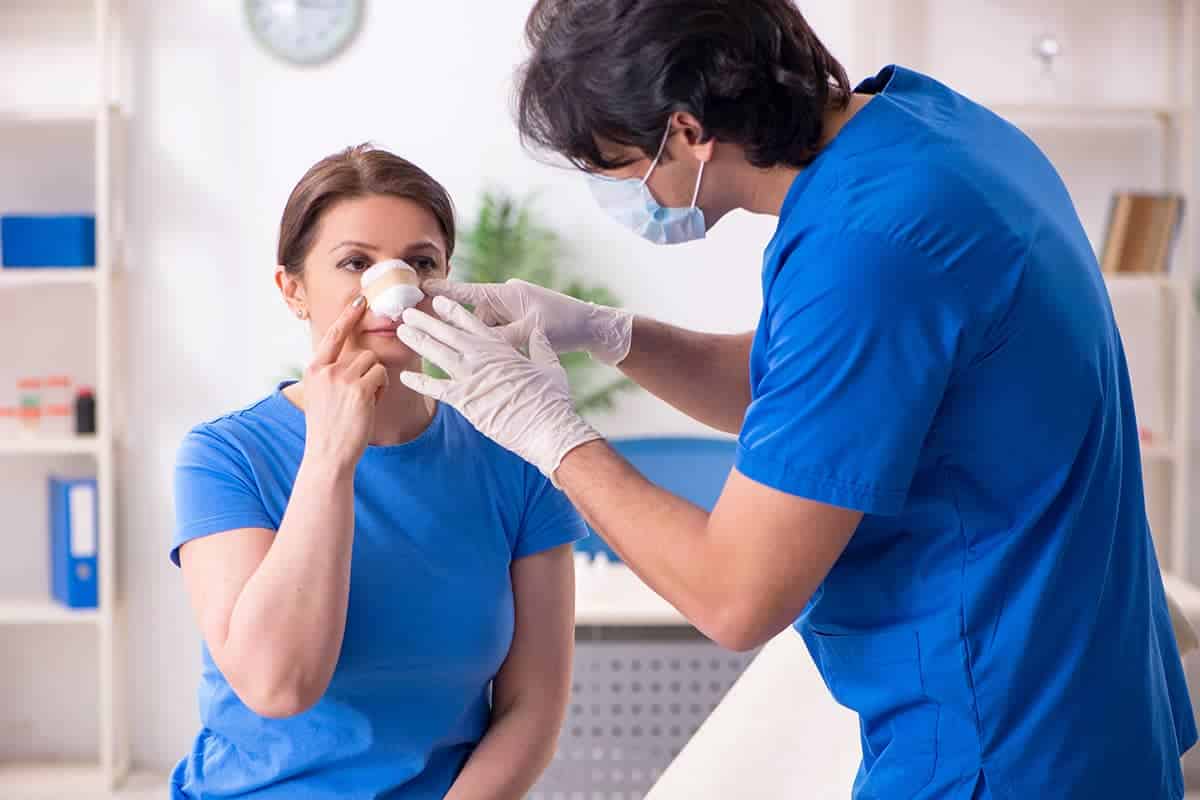 Rhinoplasty, often referred to as a "nose job," is a widely sought-after plastic surgery that aims to enhance the appearance and function of the nose. In the United States, it ranks among the top cosmetic procedures performed annually, with countless individuals opting for this transformative surgery to achieve their desired nasal aesthetics. While rhinoplasty is celebrated for its ability to sculpt and refine the nose, the role of nasal skin thickness in this intricate process cannot be overstated. Join us as we explore the pivotal question: "Is the Nasal Skin's Thickness Really Important in Rhinoplasty?" to gain a deeper understanding of the impact that this often-overlooked factor has on the outcome of this popular procedure.
Is the Nasal Skin's Thickness Really Important in Rhinoplasty?
Yes, nasal skin thickness is undeniably a crucial consideration in rhinoplasty. Its significance becomes evident when we delve into the intricate dynamics of what is considered one of the most complicated procedures.
Rhinoplasty requires meticulously and carefully planned changes within the nasal skeletal architecture under the skin. The final result of a nose job depends on the interaction between the nasal skin and the underlying bone structure.
The nasal skin covers the framework of bone and cartilage, and any changes to the underlying nasal structure are seen externally after nose surgery. When the skin is too thin, it reveals every underlying irregularity. When it is too thick, it causes the nose to look bulky and undefined.
What Factors Determine The Nasal Skin Thickness?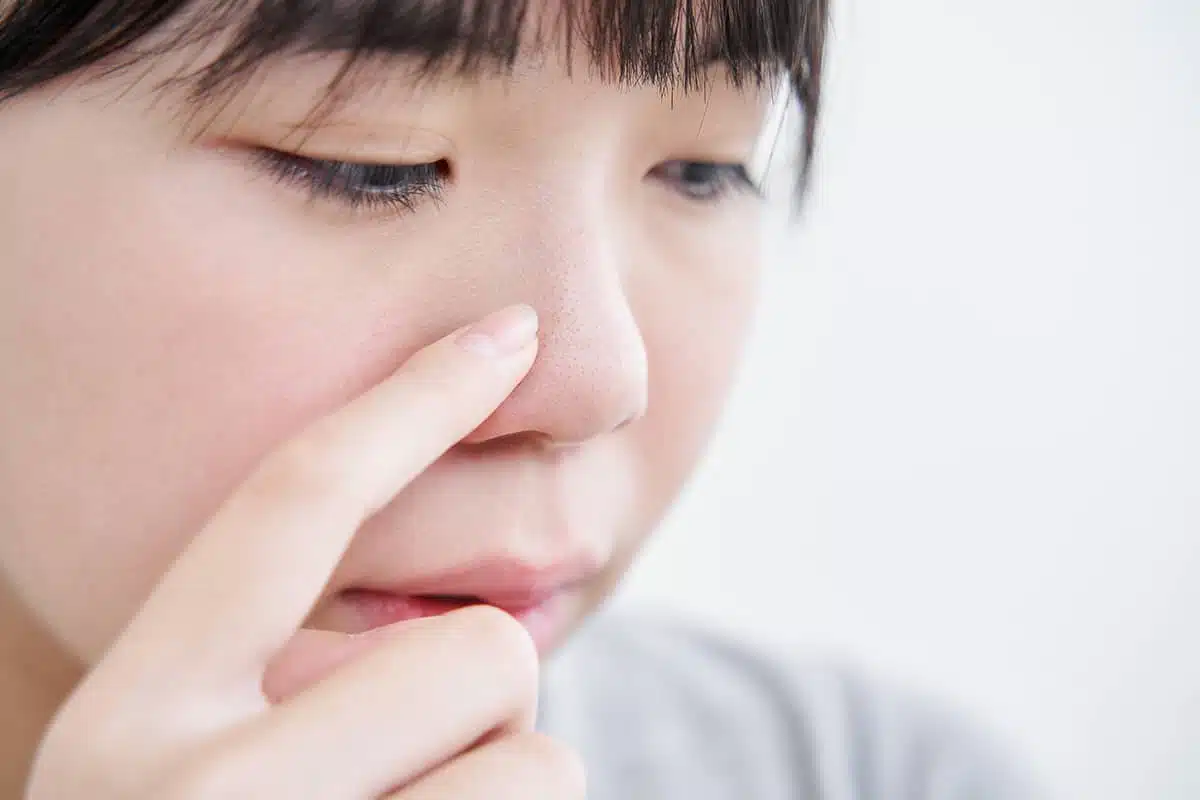 Several factors contribute to determining the thickness of nasal skin, and understanding these factors is vital for both surgeons and patients. Here, we delve into the key elements that influence nasal skin thickness.
1. Genetics / Ethnicity
Genetics plays a fundamental role in shaping the characteristics of an individual's type of skin.
Different ethnicities exhibit distinct patterns of nasal skin thickness.
For example, some ethnic groups tend to have thicker nasal skin, while others have thinner skin. This genetic predisposition is inherited and sets the baseline for nasal skin thickness in each individual.
Exploring the genetic aspect of nasal skin thickness can help patients and surgeons anticipate what to expect in terms of skin characteristics and tailor the surgical approach accordingly. It underscores the importance of personalized rhinoplasty procedures that account for an individual's unique genetic makeup.
2. Aging
As we age, the texture and thickness of our skin naturally change. Nasal skin is no exception. Over time, the skin tends to become thinner and less elastic due to a decrease in collagen and elastin production. This thinning of nasal skin can affect its ability to drape over the underlying nasal structure, potentially impacting the results of rhinoplasty.
Aging-related changes in nasal skin thickness highlight the importance of considering the patient's age when planning cosmetic nose surgery. Surgeons must assess how aging may influence skin characteristics and factor this into their surgical strategy to achieve desirable and enduring outcomes.
3. Sun Exposure
Exposure to ultraviolet (UV) radiation from the sun can have a significant impact on the thickness and quality of nasal skin. Prolonged sun exposure can lead to skin damage, including the breakdown of collagen and elastin fibers. This damage may result in thinner skin that is less resilient, making it more susceptible to issues such as wrinkles and sagging.
Patients who have experienced extensive sun exposure may present with thinner nasal skin, which can pose challenges for rhinoplasty. Surgeons must carefully evaluate the impact of sun damage on the skin's integrity and incorporate appropriate techniques to address potential concerns during the procedure.
4. Scarring
Previous surgeries, injuries, or trauma to the nasal area can lead to scarring, which can affect nasal skin thickness. Scar tissue often differs in texture and thickness from surrounding healthy skin, and it may have reduced flexibility. Scarring can be a crucial consideration in rhinoplasty, as it may influence the surgical approach and the predictability of results.
Surgeons must assess the presence and extent of scarring in patients seeking nose surgery. Managing and minimizing the impact of scars on nasal skin thickness is essential to achieve a harmonious and natural-looking outcome. Techniques such as scar revision or camouflage may be employed as part of the surgical plan.
Thin Skin vs. Thick Skin
Each skin type presents unique challenges and opportunities for both surgeons and patients. In this section, we will explore the characteristics that distinguish thin skin from thick skin and their implications in the context of nose surgery.
Surgical Techniques for Patients with Thin Skin
Patients with thin skin are more susceptible to the development of irregularities, making the surgical process more intricate. Dr. Becker, renowned for his expertise in rhinoplasty, dedicates meticulous attention and time to achieving optimal results when dealing with individuals possessing thin-skinned noses.
While each procedure must be performed precisely and meticulously, rhinoplasty for thinner skin requires intricate surgical techniques to prevent the appearance of irregularities or asymmetries.
Rhinoplasty patients with thin skin experience exceptional, beautiful results with the proper techniques. A knowledgeable and skilled surgeon must perform the thin skin rhinoplasty because the world can see what is done under the skin after this plastic surgery. Tiny surgical maneuvers can show significant visible changes when completed under delicate skin.
Each surgery component, including nasal reduction, cartilage rearrangement, bony framework changes, and augmentation, directly impacts the results for patients with thin skin. Thin-skinned patients lack a subcutaneous fatty layer under their skin, and this may result in the appearance of scar tissue. The surgeon may perform postoperative injectable steroids to reduce scar tissue development.
The rhinoplasty specialist must have advanced surgical skills to prevent nasal deformity and asymmetries after surgery. The doctor typically avoids graphs during thin-skin rhinoplasty. Sometimes, the doctor may add a smooth layer of cartilage under the thin skin to ensure smooth post-op results.
Surgical Techniques for Patients with Thicker Skin
Conversely, thick-skinned noses and their most resilient subcutaneous layer offer a unique canvas where potential nose refinements can be adeptly concealed. Therefore, a rhinoplasty surgeon must carefully strategize the approach when dealing with individuals possessing thicker skin.
Each thick-skin rhinoplasty procedure is tailored to match the patient and may address functional issues, such as breathing and sleep apnea, along with cosmetic concerns, like improving the nasal tip and reducing the width while keeping their ethnic features.
In most cases, the doctor will perform open rhinoplasty. The surgeon creates a small incision at the base of the nose between the nostrils.
Choosing the right surgeon is crucial because the changes made during thick skin rhinoplasty must enhance the patient's features while preserving their natural features and ethnicity. The surgeon improves the nose by stretching the skin to thin it. Sometimes, the doctor removes fat from the nostrils to reduce the tip size or width of the nostrils. They may add cartilage to strengthen or elongate the nose, narrow the tip along the bridge, or define the nose.
The proper rhinoplasty techniques help achieve beautiful results in patients with thick skin. Thick-skinned patients typically have a thicker fatty subcutaneous tissue layer between their skin and the bony structure. This area can impact swelling after the surgery.
Frequently Asked Questions
How Does Skin Thickness Affect the Rhinoplasty Recovery Process?
The recovery time for a thick-skinned patient is longer than for a thin-skinned patient. The healing process for patients with thin skin usually takes 6 months to a year. While those with thick skin may require 1-2 years to fully recover. Prolonged swelling may occur after thick-skinned rhinoplasty, and steroid injections may be used to aid in the healing process. Recovery times may vary among patients.
A thick-skin nose job has become less painful and can be handled through prescribed pain medication. The recovery process is similar to other rhinoplasty procedures, with patients usually able to resume work after two weeks and removal of any stent within the first week.
Because there is less subcutaneous fat in thin-skinned patients, there is typically less swelling compared to thick-skinned patients. Most patients begin to see their results within two months and full results within one year. Sometimes, minor adjustments are made with dermal filler after a complete healing process.
Can My Skin Be Too Thick or Not Thick Enough for Nose Surgery?
Typically, the majority of patients possess nasal skin that is sufficiently thick for rhinoplasty. Nevertheless, there are scenarios in which the skin might be overly thin. This is more common among individuals with exceptionally fair skin tones or those who have experienced extensive sun exposure.
In such situations, the skin may lack the necessary thickness to adequately support a nose-reshaping procedure. In these cases, it may become imperative to employ tissue grafts, such as cartilage grafts, to introduce supplementary thickness and structural support.
When is Revision Rhinoplasty Needed?
Initial rhinoplasty surgery is a complex procedure that sometimes requires a minor secondary procedure to make small adjustments. Revision rhinoplasty may also be necessary to fix complications caused by an inexperienced rhinoplasty surgeon performing thick or thin skin rhinoplasty. Revision rhinoplasty must be performed by a highly qualified rhinoplasty revision surgeon specialist.
The plastic surgeon will recommend techniques to limit trauma and scarring to the nose. After this aesthetic surgery, they will carefully watch how the nose heals. A revision procedure may address scar tissue, add cartilage for a more sturdy structure, or add soft tissue to increase volume and definition. Substantial improvements are created in the overall appearance of the nose during revision surgery.
The need for follow-up surgery is relatively rare. Still, it is essential to choose a qualified cosmetic surgeon to ensure the best results and minimize the risk of needing a second surgery. Some concerns after nasal surgery performed by an underqualified surgeon may include difficulty breathing, disruptions in sleep, asymmetry, scar tissue, or lumps.
Patients who are dissatisfied with the results of their cosmetic nasal surgery may benefit from revision rhinoplasty. Thick-skinned rhinoplasty patients must wait at least 12 months after their primary surgery for any revisions. Residual swelling typically lasts longer after revision surgery, and the final results may take up to 18 months.
Choose a Highly-Qualified Rhinoplasty Surgeon
The skin is a drape that covers the nose's foundation, and the skin's thickness or thinness affects the final results. All rhinoplasty procedures and noses are unique, and a qualified facial plastic surgeon must perform the intricate details needed during rhinoplasty. For example, the Caucasian nose job requires different methods and techniques than those of Asian, African-American, Indian, and Middle Eastern descent.
Dr. Daniel G. Becker, MD, FACS, understands and protects each person's beautiful natural heritage while customizing the surgical procedure based on the thickness of their skin. He creates a meticulously designed procedure plan to minimize cosmetic flaws, refine the nasal shape, establish symmetry, balance facial features, and preserve the patient's natural heritage.
Contact Becker Rhinoplasty Center to meet with board-certified plastic surgeon Dr. Becker in a private consultation in New Jersey or Philadelphia. Dr. Becker specializes in primary and revision rhinoplasty and is internationally respected. Traveling patients are welcome.