Rhinoplasty, also known as a primary nose job, is one of the most common plastic surgeries performed on men and women. It can improve your profile, change the shape and size of your nose, or correct breathing difficulties. Sometimes, however, a nose job does not provide what you expect.
No one wants to invest time and money into a rhinoplasty surgery and achieve unsatisfactory results. In this case, we understand if you are disappointed and concerned with your primary surgery. However, you can get a revision rhinoplasty to resolve your concerns with the previous surgery.
Revision rhinoplasty is slightly different from the initial rhinoplasty procedure. Here are some revision rhinoplasty tips from world-renowned rhinoplasty surgeon Dr. Daniel G. Becker, MD, FACS.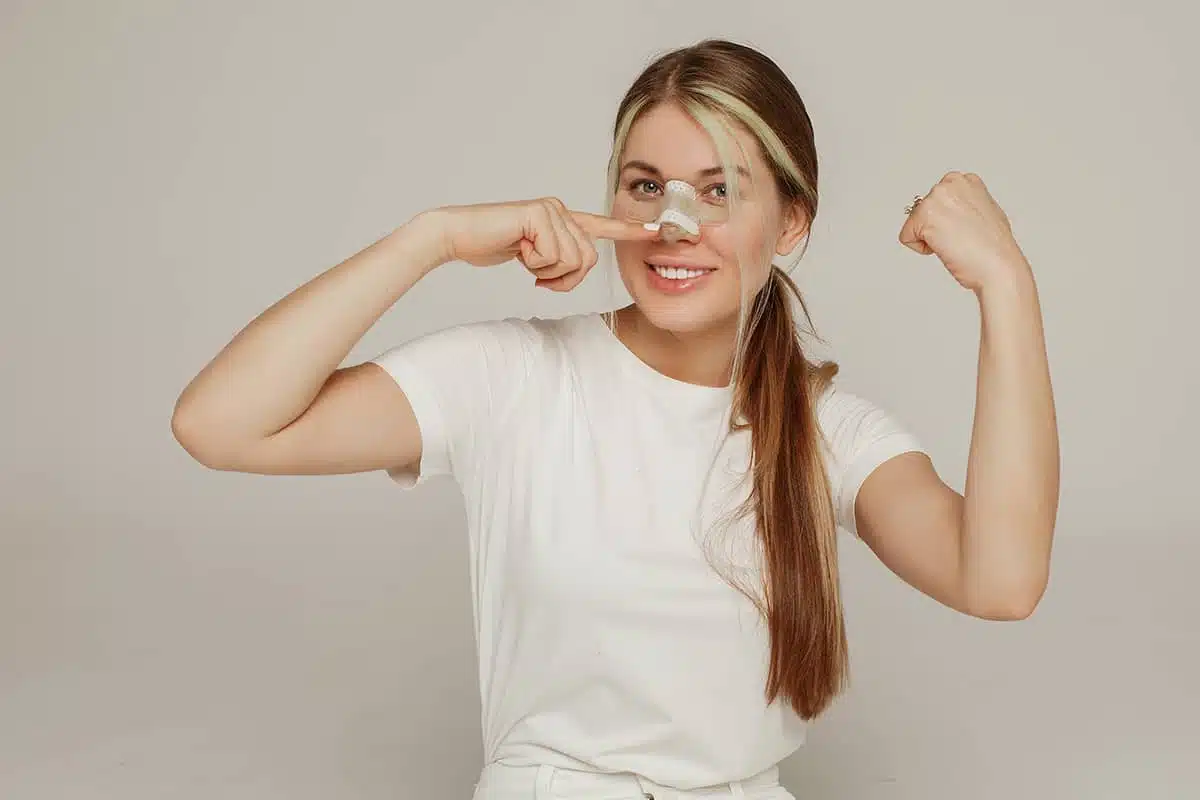 Reasons for Rhinoplasty Revision
In most cases, you can have a revision rhinoplasty to address undesirable results. Some common reasons for revision rhinoplasty include excess internal scar tissue that blocks breathing, a perforated septum, or nasal collapse. Sometimes, rhinoplasty revision is requested for the wrong reason, like a weak chin or jaw.
In some instances, revision rhinoplasty is necessary because the previous surgeon did a poor job. They may have removed more cartilage or tissue than necessary, requiring specialized skin grafts to restore a more natural appearance. The technique may need to be corrected.
You can request a revision rhinoplasty if:
Your tip appears flat, crooked, hooked, or pointy
Your nose was injured after the initial procedure
Your bridge has a hump
Your nose is off-center
Your nose is asymmetric
Your nose is scooped or saddleback
You're experiencing breathing issues
Your results don't look natural
You are disappointed with the results
Rhinoplasty provides successful outcomes when an excellent, experienced surgeon performs it. Dr. Becker has five-star reviews because he carefully listens to each patient and prioritizes their needs.
5 Easy Revision Rhinoplasty Tips
1. Choose a Qualified Plastic Surgeon
Find a skilled surgeon to perform your revision rhinoplasty surgery to avoid further medical complications. Choosing a board-certified facial plastic surgeon and ENT to perform rhinoplasty is crucial. Revision rhinoplasty is a technically demanding procedure and requires a high level of knowledge and experience.
Look for a surgeon devoted to studying rhinoplasty and educating others, who provides the best technical options and prioritizes natural-looking results. The surgeon must also be able to handle unique complexities in revision surgery.
In addition, it's essential to find a reputable surgeon who pays attention to the artistic and technical aspects of revision rhinoplasty. A board-certified plastic surgeon carefully examines your nose and face to identify cosmetic or functional concerns before creating a thorough rhinoplasty revision surgical plan.
2. Schedule a Revision Nose Job Consultation
Schedule your consultation with the new surgeon. Arrive with a detailed medical history, mention any allergies, current medications, and details about your first rhinoplasty. Explain why you are disappointed with your results and what you hope to achieve with rhinoplasty revision.
During a rhinoplasty revision consultation with Dr. Becker, you can discuss your cosmetic concerns and ask questions about the treatment plan. Bring pictures of noses that reflect your aesthetic goals. Dr. Becker may use imaging to show changes you can expect after surgery.
Dr. Becker carefully tailors each rhinoplasty revision surgery based on his knowledge of facial feature harmony, technical advancements, and anatomical structures to achieve his patient's goals. He may suggest additional procedures to help you achieve ideal facial features and aesthetics, complementing the rhinoplasty procedure.
Dr. Becker will explain what to expect before, during, and after the rhinoplasty revision. He will explain location options in Philadelphia and New Jersey. Many patients travel around the country and internationally to have rhinoplasty surgery with Dr. Becker.
Most patients must wait one year after their initial surgery before having a secondary rhinoplasty procedure. However, the doctor will examine your nose and determine the ideal time needed. He will provide vital information to ensure a speedy rhinoplasty revision recovery and a suggested secondary nose reshaping procedure date.
3. Plan for Your Revision Rhinoplasty Recovery
Rhinoplasty revision is similar to primary rhinoplasty, but the healing process typically takes longer. Plan for a two-week recovery, but the complete recovery may take up to six weeks, depending on the extent of the surgery. Your surgeon will give you specific details on your surgery during the consultation.
Ask someone to bring you to and from surgery, request time off work, make and store food, and prepare your home with supplies needed for recovery. The plastic surgeon will give you a complete list of postsurgical instructions.
4. Avoid Smoking and Drinking
Avoid tobacco and alcohol at least one month before the surgery and during the recovery. These substances can increase blood pressure, interfere with healing time, and create complications, such as nosebleeds and nasal information.
5. Stop Blood Thinners and Certain Herbal Supplements
Avoid blood thinners and certain herbal supplements before surgery and during your recovery. Advil, Motrin, vitamin E, cayenne peppers, Ginkgo Biloba, Warfarin, and Aspirin can cause bleeding and interfere with healing after revision rhinoplasty. The surgeon will give you a complete list of products to avoid.
Secondary Rhinoplasty Recovery Tips
The revision rhinoplasty recovery timeline after surgery varies for each revision rhinoplasty patient. But it is more extensive than the original rhinoplasty recovery. Your health condition, nasal skin type, the extent of the surgery, and how well you care for your nose after the surgery impact your recovery. Follow these postoperative revision rhinoplasty tips to shorten your recovery and experience better results.
Enjoy a healthy diet but avoid spicy foods and food allergies. Immediately after the cosmetic surgery, plan to enjoy soft foods that limit chewing.
Drink plenty of water.
Avoid smoking and drinking until fully recovered.
Avoid certain medications, aspirin, vitamins, and supplements that increase the risk of bleeding.
Take antibiotics, pain medication, and prescribed medications as suggested by the doctor—without skipping doses.
Avoid strenuous activities for four weeks, including running, biking, swimming, heavy lifting, and bending over.
Apply cold compresses, as instructed by the doctor, to minimize residual swelling.
Keep your head elevated for the first week while resting or sleeping.
Do I Qualify for Revision Rhinoplasty?
If you are unsatisfied with your rhinoplasty results or have experienced a botched nose job, you may qualify for revision rhinoplasty. In addition to looking better, you can breathe more accessible after the revision procedure. Even minor improvements can enhance your overall facial aesthetics, provide a sense of relief, and restore your confidence.
Dr. Becker is a rhinoplasty specialist and can clear nasal obstructions from your passage, reshape the inner nose, alleviate sinus pressure and infection, and give you an improved appearance after unsatisfactory rhinoplasty results.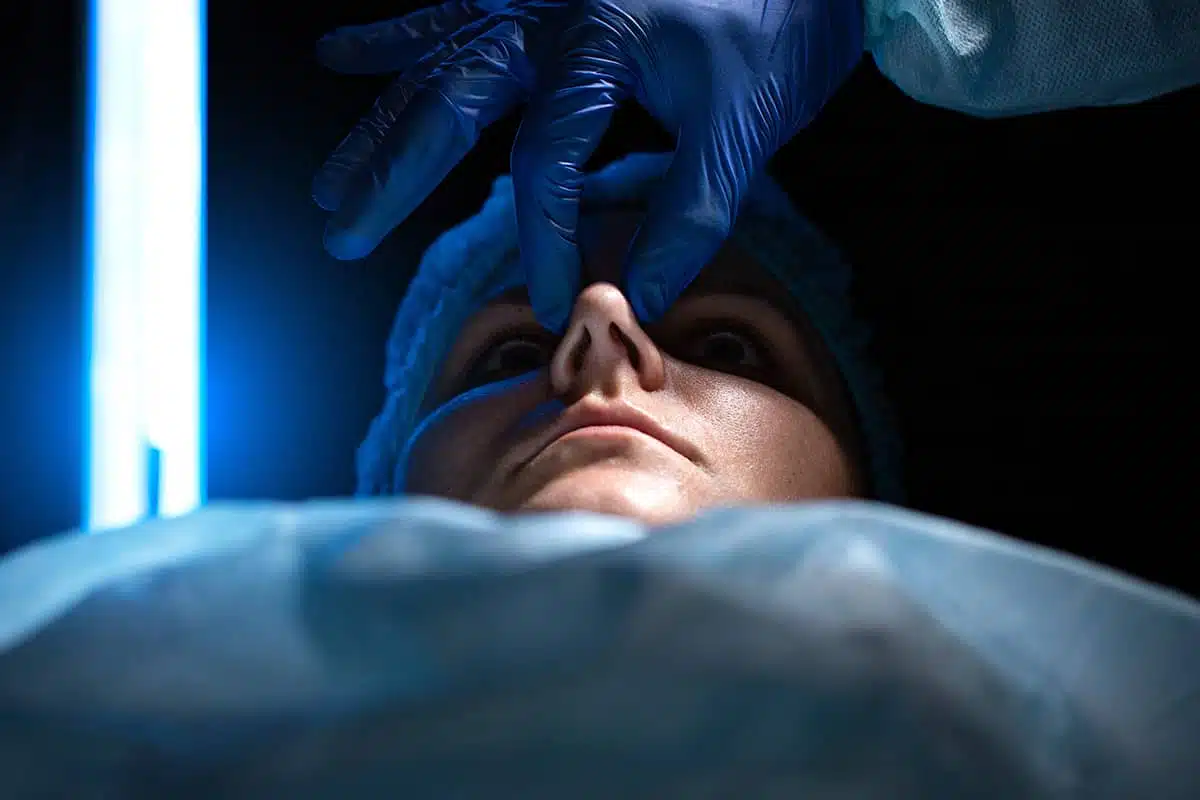 You must be healthy enough to undergo a revision rhinoplasty procedure and have realistic expectations. You must also be able to communicate the changes you desire.
Patients seeking secondary nasal surgery at Becker Rhinoplasty Center typically qualify for the surgical procedure, even if it is a complex problem. The doctor examines you to verify that your results aren't due to prolonged swelling.
Dr. Becker has advanced skills, years of experience, and an artistic eye for rhinoplasty. Contact Dr. Becker today for a rhinoplasty revision consultation and to get the answers you need.