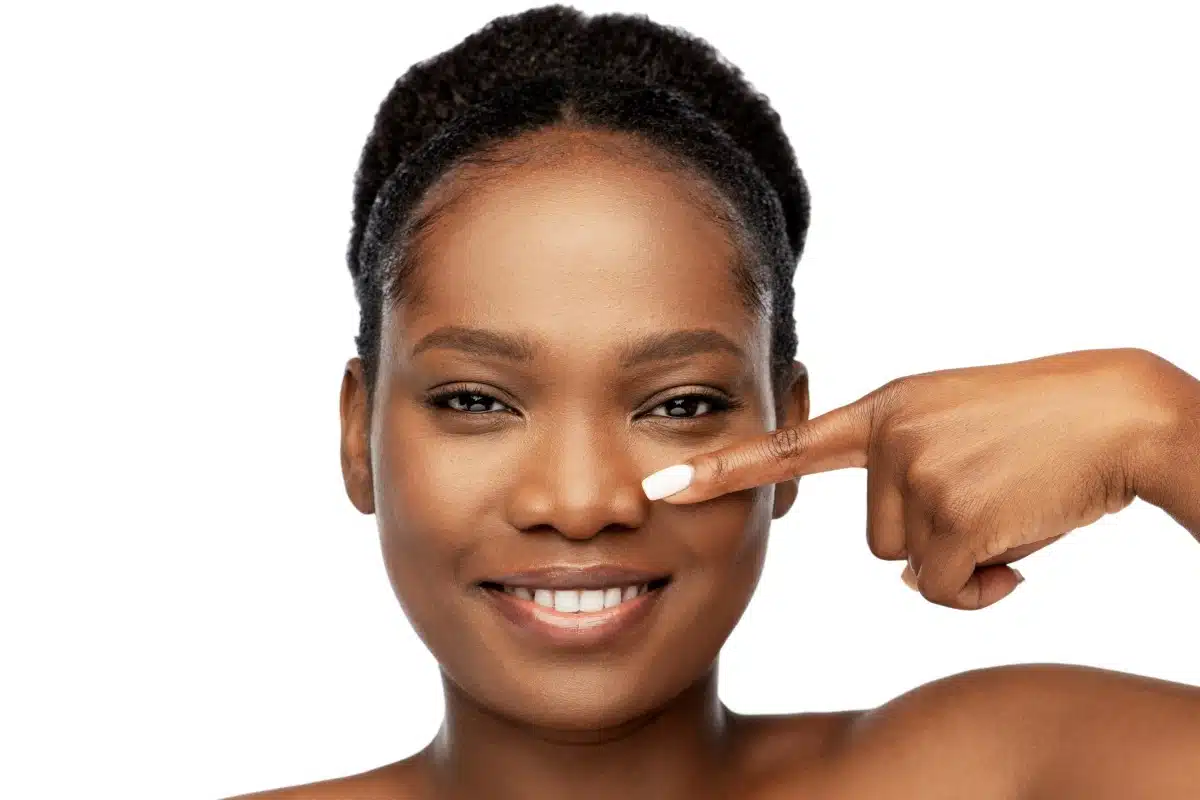 African American rhinoplasty (nose job), a specialized form of ethnic rhinoplasty, is a procedure that addresses the unique facial features and nasal anatomy of individuals of African descent. In this article, we will discuss the distinctive aspects of African American rhinoplasty that make this nose surgery unique.
What Do We Mean by African-American Rhinoplasty?
African-American rhinoplasty is a cosmetic surgery procedure designed specifically for patients of African descent. This type of rhinoplasty takes into account the unique facial features, skin types, and nasal structures commonly found in individuals of African heritage. The main goal of African-American rhinoplasty is to improve the function and appearance of the nose while maintaining a natural-looking result that complements overall facial appearance and preserves the patient's ethnic identity.
What's the Difference in Rhinoplasty for African Americans?
Rhinoplasty for African Americans differs from traditional rhinoplasty procedures, which are often tailored to Caucasian patients. The main differences lie in the unique nasal anatomy and facial features of African-American patients, which requires the surgeon to have a deep understanding of rhinoplasty and specialized skills so that the end result does not have a "worked-on" or altered look.
What Distinguishes the Features of African-American Noses?
African-American noses tend to have several distinctive features that set them apart from Caucasian and other ethnic noses. These features include:
Thicker nasal skin: African-American patients typically have thicker, more sebaceous skin, which can impact the surgical approach and final outcome of the rhinoplasty procedure. Thicker skin may require additional techniques, such as cartilage grafts, to provide adequate support and definition to the nasal tip and bridge.
Wider nasal bridge: African-American noses often have a wider nasal bridge, which can result in a flatter or wider appearance when viewed from the front.
Shorter nasal bones: The nasal bones in African-American patients are generally shorter than those in Caucasian noses, which can contribute to a flatter nasal profile.
Wider, flared nostrils: African-American noses often have wider, more flared nostrils, which can be a source of concern for some patients seeking a more refined appearance.
Relatively weak cartilage: The cartilage in African-American noses is often relatively weaker and less defined than in Caucasian noses, which can affect the structure and support of the nasal tip and nostrils.
These unique features will influence which techniques the rhinoplasty surgeon will use. Dr. Daniel G. Becker MD, FACS of Becker Rhinoplasty creates a customized strategy for each patient after gaining a thorough understanding of the patient's aesthetic goals, cultural identity, and nasal anatomy. As a rhinoplasty specialist, his advanced surgical techniques achieve a successful, natural-looking outcome in African American rhinoplasty.
Who are Good Candidates for an African-American Rhinoplasty?
Good candidates for African-American rhinoplasty are individuals of African descent who are unhappy with the appearance or function of their nose and wish to refine its shape while maintaining their unique ethnic features. Ideal candidates should be in good overall health, have realistic expectations about the outcome of the procedure, and understand the potential risks and complications associated with rhinoplasty surgery.
Types of African American Rhinoplasty Procedures
There are several types of African American rhinoplasty procedures that address the unique nasal features of individuals of African descent. Some of the most common procedures include:
Alar Base (Alarplasty)
A surgical procedure called alar base reduction, or alarplasty, involves removing a small wedge of tissue from the base of the nostrils to reduce their width. This technique is often used in African-American rhinoplasty to address flared, wide nostrils and create a more refined, proportional appearance.
Nasal Bridge Refinements (Dorsum Surgery)
Nasal bridge refinements, also known as dorsum surgery, reshape the nasal bridge to create a more defined and aesthetically pleasing profile. Straightening a crooked nasal bridge, reducing a wide bridge, or augmenting a flat bridge may be involved in this process. In African-American rhinoplasty, this cosmetic procedure often requires the use of cartilage grafts or nasal implants to provide additional support and definition to the nasal bridge.
Nasal Tip Projection/Definition/Support (Tip Rhinoplasty)
Nasal tip rhinoplasty focuses on refining the nasal tip to improve its shape, projection, definition, and support. This may involve reshaping the existing nasal tip cartilage, additional cartilage grafts, or using sutures to create a more defined and refined nasal tip. In African-American rhinoplasty, this procedure is particularly important due to the typically weaker and less defined cartilage in the nasal tip.
Open vs. Closed Rhinoplasty
In rhinoplasty surgery, two primary techniques are used: open and closed. The choice between these methods depends on the patient's specific needs and the surgeon's preference.
Open rhinoplasty involves making a small incision across the columella, the strip of tissue that separates the nostrils. This approach provides the surgeon with greater visibility and access to the nasal structures, allowing for more precise and extensive modifications.
Closed rhinoplasty, on the other hand, involves making incisions only within the nostrils, leaving no visible external scars. This technique is less invasive and may result in a faster recovery time. However, it may not be suitable for all patients, especially those with more complex nasal anatomy or requiring extensive modifications to their nasal structure. Closed rhinoplasty may be more appropriate for patients with minor cosmetic concerns or those who prefer a less invasive approach.
The choice between open and closed rhinoplasty is mainly dependent on the patient's unique facial features, the surgeon's experience and preferences, and the extent of the desired changes. Both open and closed rhinoplasty have their unique advantages and disadvantages.
For African-American patients, open rhinoplasty is often favored due to the unique challenges presented by their nasal anatomy, such as thicker nasal skin, wider nostrils, and weaker cartilage. The open approach allows the surgeon to address these issues more effectively, using techniques such as cartilage grafts, dorsal augmentation, and septal cartilage reshaping to achieve a more refined and natural-looking result.
In contrast, closed rhinoplasty may be more suitable for patients of Asian or Hispanic descent, who may have different facial characteristics and aesthetic goals. For example, Asian rhinoplasties often focus on enhancing the nasal bridge and tip projection, while Hispanic rhinoplasties may involve refining the nasal dorsum and nostril shape.
What Results Can You Expect from an African American Rhinoplasty?
Depending on the individual patient's goals and the specific techniques used during the surgery, the results of an African American rhinoplasty will vary. In general, patients can expect a more refined and balanced nasal appearance that enhances their overall facial harmony while preserving their unique ethnic features.
As swelling and bruising can take several months to fully subside, the final results of rhinoplasty may not be immediately apparent. Most patients will see significant improvements in their nasal appearance within the first few weeks, with continued refinement as the healing process progresses. For the final results to be fully realized, it may take up to a year or more.
Choosing the Best Surgeon for Your African American Rhinoplasty
Selecting the right surgeon for your African American rhinoplasty is crucial to achieving the best possible results. When choosing a surgeon, here are some factors to consider:
Experience and Expertise: Look for a facial plastic surgeon who specializes in ethnic rhinoplasty and has extensive experience performing African American rhinoplasty procedures. This ensures that they are familiar with the unique facial anatomy and cultural considerations that are essential for achieving natural-looking results.
Board Certification: Choose a surgeon who is board-certified in facial plastic surgery or plastic surgery. This certification indicates that the surgeon has met rigorous standards of education, training, and experience in their field.
Before-and-After Photos: Review the surgeon's portfolio of before-and-after photos of African American rhinoplasty patients to assess their ability to achieve natural-looking, aesthetically pleasing results. This will also help you understand what to expect from your own procedure.
Communication and Rapport: It's important to feel comfortable with your surgeon and confident in their ability to understand and address your specific concerns and goals. During your consultation, assess whether the surgeon answers your questions, listens to your needs and goals, and provides personalized recommendations for your procedure.
Facility and Staff: Ensure that the surgeon's facility is accredited and adheres to strict safety standards. The staff should be professional, friendly, and attentive to your needs throughout the entire process.
By considering these factors and thoroughly researching potential surgeons, you can increase your chances of finding the right surgeon for your African American rhinoplasty and achieving the results you desire.