What Is an Asian Rhinoplasty?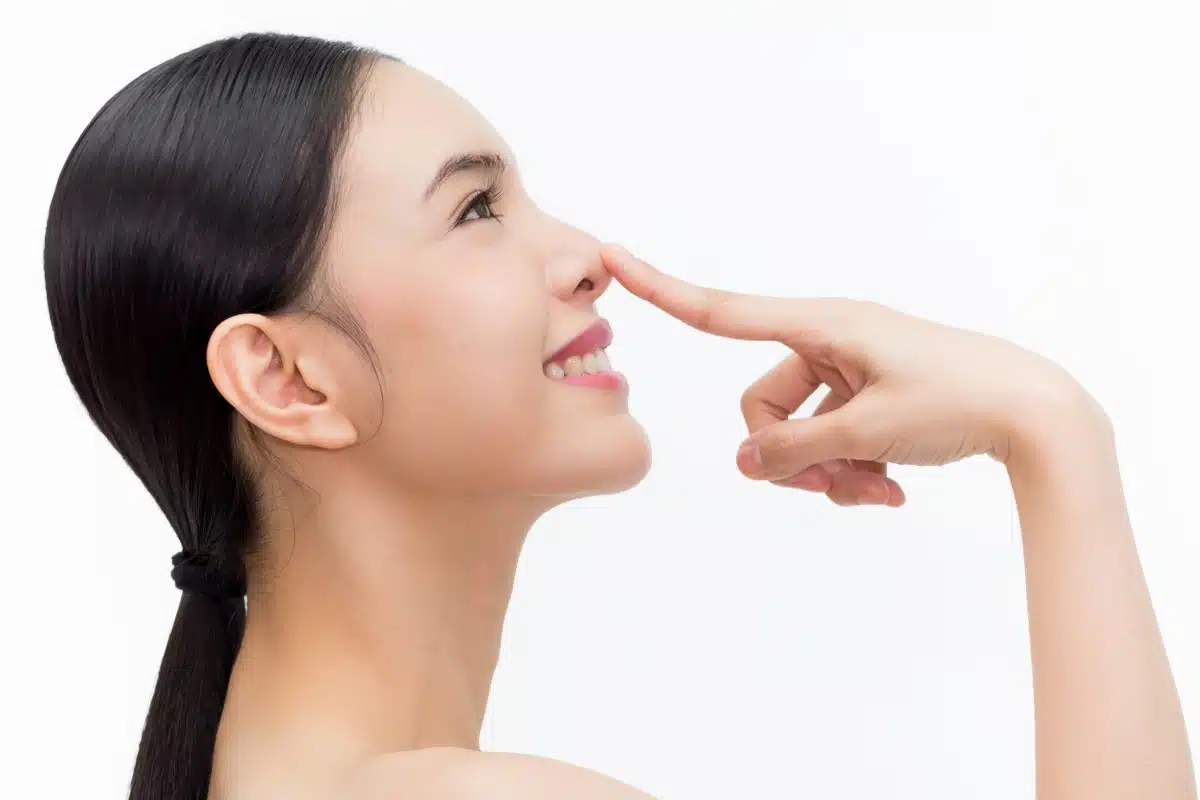 Asian rhinoplasty, or Asian "nose job," is a specialized form of rhinoplasty or nose reshaping surgery that focuses on addressing the unique nasal structure, facial features, and aesthetic concerns of Asian patients. Designed to enhance the nose's appearance, the procedure preserves the patient's ethnic identity and maintains balance with the remaining facial structure. Asian Rhinoplasty procedures often involve techniques such as nasal bridge augmentation, tip refinement, and alar base reduction, among others, to achieve the desired results.
Asian rhinoplasty surgery is different from traditional rhinoplasty or ethnic rhinoplasty procedures, as it takes into account the distinct characteristics and facial features of individuals of Asian heritage. This specialized form of cosmetic surgery has gained popularity among the Asian population, as it aims to create a more attractive nose shape that complements their natural features while respecting their ethnic appearance.
What makes Asian Rhinoplasty So Unique?
Asian individuals tend to have distinct nasal anatomy compared to Caucasian patients or other ethnic groups. a full nasal tip, flat profile, thick nasal skin, flared nostrils, and a shorter nasal bridge.
These differences require specialized surgical procedures and approaches to achieve the desired results while maintaining the patient's unique ethnic features.
What Distinguishes the Nasal Features of Asians from Those of Other Ethnicities?
Asian noses often have a flatter nasal bridge, which can make the nose appear shorter and wider. This characteristic may require augmentation techniques, such as using cartilage grafts or synthetic implants, to create a more prominent nasal dorsum.
Asian patients typically have a wider and rounder nasal tip, often referred to as a bulbous nose. Asian Rhinoplasty surgeons may use cartilage reshaping techniques or grafts to refine the nasal tip and create a more aesthetically pleasing appearance.
Thicker nasal skin is common among Asian individuals, which can make it more challenging to achieve refined results. Specialized surgical techniques may be needed to address this issue and ensure a natural-looking outcome.
A weaker nasal septum and cartilage structure are often present in Asian patients, which can lead to functional issues such as nasal obstruction. In some cases, functional rhinoplasty may be combined with cosmetic procedures to address these concerns.
Asian Rhinoplasty surgeons must have a deep understanding of the unique facial features and concerns of Asian patients, as well as the specialized techniques required to achieve optimal results. This expertise allows them to tailor the surgical approach to the individual patient's needs and goals, ensuring the desired outcome that respects the patient's natural facial appearance.
Is There a One-size-fits-all Asian Rhinoplasty?
Dr. Daniel G. Becker MD, FACS of Becker Rhinoplasty Center believes there is no one-size-fits-all approach to Asian Rhinoplasty, as each patient's facial features, nasal structure, and aesthetic goals are unique. A skilled and experienced plastic surgeon, he tailors the procedure to the individual patient, taking into consideration their specific concerns and desires to achieve a pleasing, natural-looking result.
Common Concerns that Asian Rhinoplasty Can Fix
Asian Rhinoplasty can address a variety of concerns related to the appearance and function of the nose. Some common concerns that can be addressed through this specialized procedure include:
Defined Nasal Tip
A bulbous or poorly defined nasal tip can be refined and reshaped through Asian Rhinoplasty. This may involve the use of cartilage grafts or other surgical techniques to create a more defined and aesthetically pleasing nasal tip.
Alar Base Reduction
Wide nostrils or a flared alar base can be corrected through alar base reduction, a surgical technique that narrows the nostrils and creates a more balanced and proportionate appearance.
Nasal Bridge Augmentation
A flat or low nasal bridge can be augmented through the use of cartilage grafts, synthetic implants, or other materials to create a more prominent and aesthetically pleasing bridge.
How Is Asian Rhinoplasty Performed?
Asian Rhinoplasty can be performed using various surgical techniques, depending on the patient's specific concerns and desired outcomes. The choice of techniques will be influenced by the extent of the modification that the patient requires, along with their skin quality and thickness, their nasal structure, and the surgeon's experience and preferences.
What is the Ideal Dorsal Material in Asian Rhinoplasty?
Determining the ideal dorsal material for Asian Rhinoplasty is dependent on the surgeon's preferences and the patient's individual anatomy. Many surgeons prefer to use autologous tissue such as septal cartilage, ear cartilage, rib cartilage, or dermal grafts to achieve a more natural appearance and minimize the risk of complications associated with synthetic materials. Alternatively, silicone, Gore-Tex, and Medpor are commonly biocompatible materials used. Each material has its own advantages, considerations, and potential risks.
Open vs. Closed Technique
There are two primary techniques used in Asian Rhinoplasty: the open and closed techniques. The choice between the two depends on the surgeon's expertise and the specific needs of the patient.
Open Technique: The open technique involves making a small incision on the strip of skin between the nostrils, called the columella, which provides the surgeon with better visibility and access to the underlying nasal structures. The open technique is often preferred for more complex cases or when significant alterations to the nasal tip or bridge are required.
Closed Technique: In the closed technique, all incisions are made inside the nostrils, leaving no visible scarring. This approach may suit patients with less complicated concerns or those who prefer a quicker recovery time. However, the closed technique may not provide the same level of access and visibility as the open technique, which can be a limiting factor in some cases.
What are the expected outcomes of Asian rhinoplasty?
The expected outcomes of Asian Rhinoplasty vary depending on the patient's specific concerns and goals. Generally, patients can expect to see an improvement in the overall appearance and balance of their facial features, with a more harmonious and aesthetically pleasing nose that complements their unique ethnic characteristics. Some potential outcomes include:
A more defined and refined nasal tip
A narrower and more proportionate alar base
An augmented and more prominent nasal bridge
It is essential to have realistic expectations and to discuss your desired outcomes with your plastic surgeon during your initial consultation.
Will You Need a Revision Asian Rhinoplasty?
While most Asian rhinoplasty patients are satisfied with their results, there is always a possibility that a revision may be necessary. The complexity of the initial procedure, the patient's healing process, or new concerns after the surgery can contribute to this. It is crucial to choose an experienced and skilled plastic surgeon to minimize the risk of needing a revision rhinoplasty.
Choosing the Best Plastic Surgeon for Your Asian Rhinoplasty
Selecting the right plastic surgeon for your Asian Rhinoplasty is critical to achieving the best possible results. When choosing a surgeon, consider the following:
Board Certification: Ensure that the surgeon is board-certified in plastic surgery or facial plastic surgery, indicating that they have completed the necessary training and have met rigorous standards of expertise and professionalism.
Experience with Asian Rhinoplasty: Choose a surgeon who has extensive experience performing Asian Rhinoplasty and understands the unique facial features and concerns of Asian patients.
Before and After Photos: Review the surgeon's before and after photos to get a sense of their aesthetic style and the quality of their work.
Communication: It is essential to feel comfortable discussing your goals and concerns with your surgeon. Choose a surgeon who listens to your needs and can clearly explain the procedure, risks, and expected outcomes.
By taking these factors into consideration, you can make an informed decision and choose the best plastic surgeon to help you achieve the desired results from your Asian Rhinoplasty.