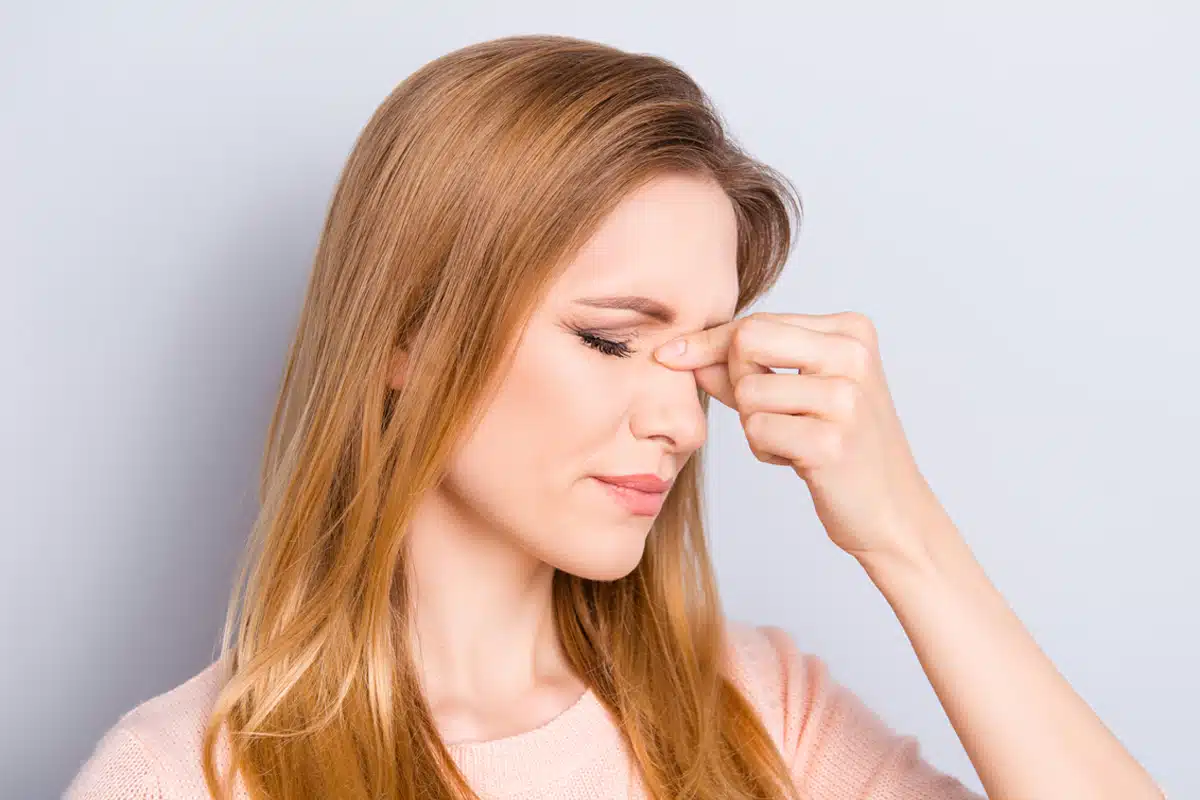 Rhinoplasty is a surgical procedure that can dramatically alter an individual's appearance, enhancing their self-confidence and overall quality of life. This procedure, which is often called a nose job, is performed to reshape the nose, improving both its functional and aesthetic appeal.
Open rhinoplasty and closed rhinoplasty are the two most common types of rhinoplasty. During an open rhinoplasty, a small incision between the nostrils is performed, which allows the plastic surgeon to adjust the cartilage underneath the skin. This type of procedure is typically done on an outpatient basis, with rhinoplasty patients usually able to return home the same day. Closed rhinoplasty, on the other hand, involves making incisions inside the nostrils, resulting in no visible scarring and a faster recovery time. This less invasive approach is ideal for patients seeking subtle changes to their nasal structure with minimal disruption to their daily lives.
Pain During a Rhinoplasty Procedure
During a rhinoplasty procedure, a form of anesthetic is administered to ensure that patients do not experience the pain of rhinoplasty. The patient's aesthetic and functional goals can determine the extent of the rhinoplasty surgery.
Both closed and open rhinoplasty are performed under general anesthetic with sedation. Closed rhinoplasty, preferred by some patients, involves making two incisions inside the nose and leaves no visible scarring, preserving the ethnic appearance of the patient. Open rhinoplasty, on the other hand, allows for more precise alterations to the internal structures of the nose, making it ideal for more complex cases such as a crooked nose or a broad nose.
Is There Any Post-Surgery Pain and Discomfort After Rhinoplasty?
Following the rhinoplasty surgery, patients may encounter a degree of swelling, bruising, and minor bleeding from the nasal structure. This is a common occurrence in both closed rhinoplasty and filler rhinoplasty procedures. However, most rhinoplasty patients report that the pain after rhinoplasty can be fairly mild, with the pain level varying based on the individual's pain tolerance. The main discomfort after surgery is often due to nasal congestion, with patients frequently experiencing a sensation akin to their nose being plugged up for a few days after rhinoplasty.
This can also lead to difficulties in breathing, trouble smelling, and sinus pressure in the ears or temples. Rhinoplasty operations typically involve the insertion of some packing in the patient's nose upon completion of the surgical procedure. This packing is typically removed within 24 hours of the surgery by the experienced rhinoplasty plastic surgeon or a member of their expert team, which aids in the healing process and alleviates some of the discomfort.
Some patients report dry throat and dry lips as the most severe side effects in the days after rhinoplasty. These effects of rhinoplasty can be managed with proper care and following the post-operative care instructions provided by experienced rhinoplasty surgeons. Staying hydrated, using a humidifier, and sleeping with the head elevated can help manage these symptoms. It's also recommended to avoid strenuous activities and heavy lifting for a few weeks to aid in the recovery process.
Pain Management During the Recovery Process From Rhinoplasty
Pain management options are a crucial part of the pre-operative discussion with your experienced rhinoplasty plastic surgeon. This is a key step in preparing for rhinoplasty surgery, whether it's a closed rhinoplasty, filler rhinoplasty, or revision rhinoplasty.
Each of these types of rhinoplasty has its unique characteristics and potential complications, and understanding the pain of rhinoplasty is essential for a successful operation.
Will I Need Any Pain Medication?
Your surgeon, who should be a board-certified plastic surgeon with a wealth of experience in rhinoplasty procedures, will typically provide a prescription for pain relief. These medications are designed to alleviate the physical discomfort and degree of discomfort that can occur in the days after rhinoplasty.
Over-the-Counter Pain Medication
In some cases, over-the-counter pain medications such as acetaminophen or ibuprofen may be recommended by your surgeon to help manage post-operative pain and discomfort. These medications can be used in conjunction with prescription medications or as a standalone treatment, depending on your surgeon's recommendation and your level of pain.
Ice Packs and Cold Compresses
Applying ice packs or cold compresses to the affected area can help reduce swelling and alleviate pain in the days following your rhinoplasty procedure. Your surgeon may advise you to apply cold compresses to your face for 15-20 minutes at a time, several times a day. It's important to follow your surgeon's instructions carefully to ensure optimal healing and pain management.
Post-Operative Care Instructions
Following your surgeon's post-operative care instructions is crucial for managing pain and ensuring a smooth recovery process. These instructions may include details on how to clean and care for your incisions, how to manage any drainage or bleeding, and when to schedule follow-up appointments with your surgeon. By adhering to these guidelines, you can help minimize complications and discomfort during your recovery period.
Are There Any Risks Associated with Rhinoplasty?
Rhinoplasty comes with some risks, just like all surgical procedures. While these are generally rare and most surgeries are carried out without complications, it's important to be aware of them. Risks can include infection, bleeding, and adverse reactions to anesthesia. Swelling or changes in the internal structure of the nose may cause difficulty breathing in some patients.
There is also a risk of dissatisfaction with the aesthetic outcome of the surgery. Rhinoplasty can dramatically improve the appearance of the nose, but it is important to have realistic expectations and understand that the procedure has its limitations. In some cases, revision surgery may be necessary to correct issues that persist or develop after the initial surgery.
Finally, it's worth noting that full recovery from rhinoplasty can take up to a year, and the final result may not be visible until then. During this time, patients may experience residual swelling and changes in the shape of their nose as the tissues settle and heal.
Benefits of Getting a Nose Job from a Rhinoplasty Specialist
Choosing to have rhinoplasty is a big decision, and it's important to choose a surgeon who specializes in this type of procedure. There are several benefits to choosing a rhinoplasty specialist for your nose job:
A specialist has the training and experience necessary to achieve the best possible results. They are familiar with the complexities of the nasal structure and how to make changes that will enhance your appearance while maintaining or even improving functionality.
A rhinoplasty expert is more likely to stay up-to-date with the latest techniques and advancements in the field. This means they can offer you the most effective and least invasive options for your procedure.
In addition, a specialist can provide you with personalized care and attention. They understand that every patient is unique and will work with you to develop a surgical plan that meets your specific needs and goals.
Rhinoplasty, when performed by an experienced and renowned surgeon like Dr. Daniel D. Becker, can significantly improve not only your appearance but also your quality of life by addressing breathing issues and improving self-confidence. It's a decision that requires careful consideration, but many patients find that the benefits far outweigh the potential risks. Click here to schedule a consultation with Dr. Daniel D. Becker at a convenient location in Central or Southern New Jersey.